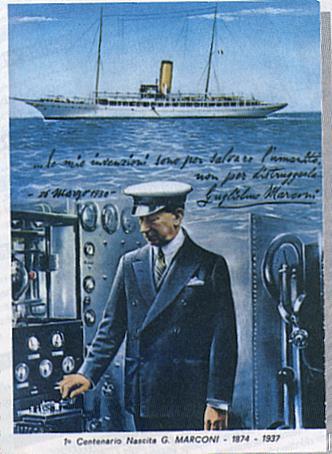 A photomontage with Marconi and the yacht Elettra. The text with autograph signature: ... le mie invenzioni sono per salvare l'umanita', non per distruggerla. Date: March the 26, 1930.
Marconiís Family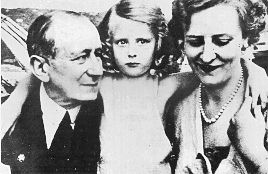 The little daughter Elettra between his father Guglielmo and the second wife Maria Cristina.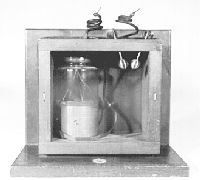 Patent 7777-Oscillating sintonic circuit with inductance and capacity - London 1898.Before, it was not only impossible to send a reserved message, it was also impossible to install more than one radio station in the same place because the transmission of one would interfere with the transmissions of the other and it was not even possible to select the signals on reception.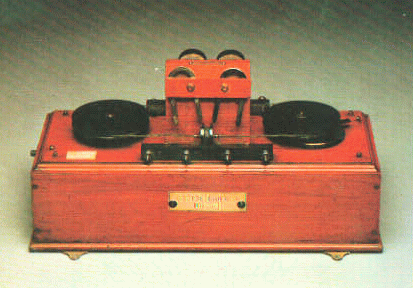 Magnetic detector "MARCONI", year 1903.This detector was conceived by Marconi in 1902 and used to receive radio signal on board of the Royal Ship CARLO ALBERTO.